Teo Benson is the lead instructor for a grant-funded program entitled Young Strings Project Outreach. Since its inception in 2006 the program has provided classical violin instruction, without charge, to under-served youth in the Seattle area and on Whidbey Island who demonstrate financial need.  Opportunities to perform in recitals are part of the instructional program. 
In 2014, Young Strings Project Outreach launched the World Youth Orchestra under the direction of Paula Nava Madrigal. The program offers thirty sessions during the school year, without charge, for aspiring youth musicians at Casa Latina on Saturdays. Those interested in joining the program should contact Teo Benson (violinteo@gmail.com).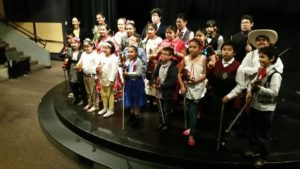 See http://www.youngstringsprojectoutreach.com/ for more information.