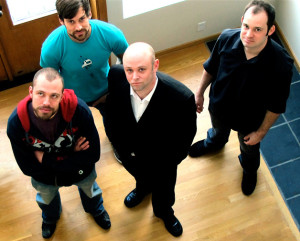 Stop, Thief! will perform their fusion of jazz, blues, funk, rock and swing Jan. 19. Members include Teo Benson, of Whidbey Island, Dylan Rieck, Bren Plummer and Joseph Shultz.
by REBECCA OLSON, South Whidbey Record Reporter, posted Jan 15, 2013
There may be little desire to sit down as Stop, Thief! brings its jazzy, bluesy, funky rock and swing compositions to the Unitarian Universalist Congregation of Whidbey Island for the third concert in the Chamber Music Series.