Halcyon Music is happy to announce our 2016 Beginners Orchestra Camp.  The Camp will take place from 10:00 to noon, August 15th through the 19th at St. Dunstan's in North Seattle.
Students levels Suzuki Book 1- 3 will learn to play music from the Suzuki books arranged for string orchestra as well as other repertoire of a similar level in a string orchestra setting.  The camp is open to anyone regardless of age at this level of experience.
Participants will have the opportunity to learn to play as an orchestra under the direction  of Paula Nava Madrigal- conductor/cello coach, Teo Benson- viola coach, Brianna Atwell- viola coach, and Emily Doan- violin coach.   The orchestra will prepare several selections for performance to open the 2nd annual Halcyon Chamber Orchestra Summer Festival.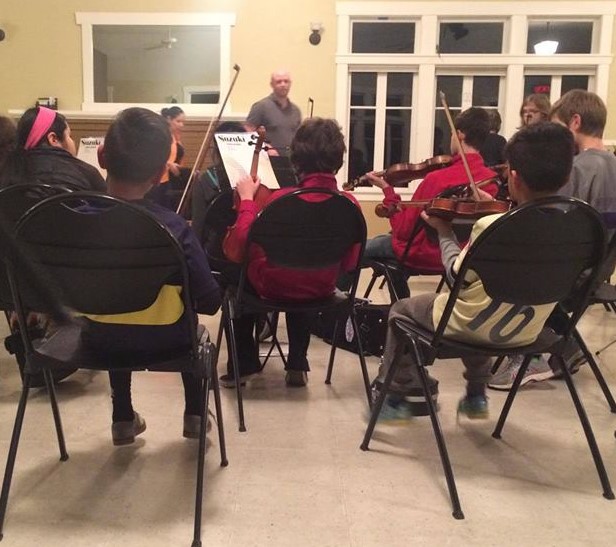 The final concert will be Friday night, August 19th, at 7:00, and is open to the public free of charge.
The camp costs $200 for the first family member, and $100 for each additional family member.
Call 206-755-9591, or email violinteo@gmail.com to register.